Nama family: 516 East Avenue Outlaws
Storyline[500 kata] :

One dead, two injured following East Beach gang-related attack
Detectives from the police's Gangs & Narcotics Division are investigating an early-morning attack that left a male dead and two others injured.
In a brief statement, Detective Carlson Reed described the incident as a 'callous and cowardly gang-related attack'.
Reed said investigators are looking into claims that the brutal assault was conducted by several young men who had been loitering by the convenience store nearby. The individuals are suspected to be affiliated with a local street gang based in Playa de Seville.
A male victim was pronounced deceased on scene shortly after paramedics arrived, however two females were treated before taken to County General Hospital where they now remain in a serious-but-stable condition. All three victims were said to have suffered from blunt injuries.
Investigators have urged anyone with information to come forward and contact the police non-emergency hotline on 900-333-TIPS (8477).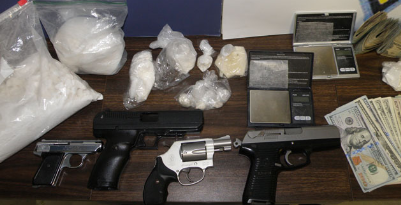 SS RP:[5] Will be added soon!
Lokasi HQ: Playa De Sivvel
Kendaraan (4):
Apakah anda bersedia membayar 1 juta untuk pembuatan family? (TIDAK)